State Bar Offers New Benefit To Members: Credit Card Processing Through Lawpay
Published on January 18, 2013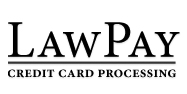 Montgomery, Alabama, January 18, 2013 – A new benefit is available to members of the state Bar who want clients to have the convenience of paying fees by credit card because the ability to accept credit cards attracts clients, improves cash flow and reduces collections.
State Bar members save up to 25% off their credit card processing fees through LawPay, a program designed by AffiniPay. The program was developed with the input of more than 70 Bar association partners and their ethics committees.
State Bar President Phillip W. McCallum of Birmingham (McCallum Methvin & Terrell PC) said, "Using LawPay provides clients with more options to help ensure prompt payment. Allowing clients to pay by credit card helps reduce the cost and time dedicated to collections."
It is critical for attorneys to correctly handle credit card transactions between their trust and operating accounts. LawPay meets the requirements for the Alabama State Bar's trust account guidelines as well as the Rules of Professional Conduct. LawPay not only separates the funds, it protects the attorney trust account from all third party access. LawPay restricts the ability of all other banking institutions from debiting monies from an attorney trust or IOLTA account. As a result, LawPay is the only merchant service provider recommended exclusively by 31 states and 47 city and metropolitan Bar associations.
LawPay offers multiple hardware and software options to handle credit and debit card payment processing. LawPay works with attorneys to select the best option for their business. In addition to traditional credit card terminals, attorneys can take advantage of proprietary payment technology. This secure, web-based option gives members the ability to accept credit card transactions in the office, over the Internet, and on the go through LawPay Mobile.
The Alabama State Bar has Affinity Partnerships with a number of law-related companies, allowing members to qualify for discounted rates for technology, health insurance and research services. Click here for information about LawPay and other member benefits.
The 17,300-member Alabama State Bar is dedicated to promoting the professional responsibility, competence and satisfaction of its members, improving the administration of justice and increasing public understanding and respect for the law.